Company Overview

Since 1984, we are engaged in manufacturing and supplying precision engineering components for various industries. We have strived hard to provide complete satisfaction to our valuable customers by timely delivery of quality goods at reasonable price.
S D Industries is ISO 9001:2015 certified company and this accredition is a due recognition for our hard work and commitment. Keeping in mind the global trends, we keep upgrading our machines and equipments with the latest technology so as to provide precision components to the customers.
Our products are manufactured under the supervision of the professionals, who carry quality check at every stage of production.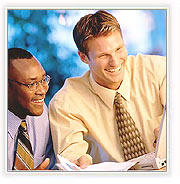 Our Divisions
Broadly, we have two divisions that act as the pillar to the organization. Namely
- Precision Machining Division
- Heavy Machine and Fabrication Division
Precision Machining Division
In 1995, after extensive research and analyses on the emerging market trends in precision machined components we started this division with precision tool room lathes and grinding machinery. Within a short span of time we were able to enhance our facility with 3 Turning Centers and 2 Vertical Machining Centers.
Heavy Machine and Fabrication Shop
Heavy Machining and Fabrication Division has always been our core expertise. Since the establishment of S D Industries, we have worked with numerous clients to provide excellent work quality.
Our Product Range
We supply various engineering components for different sectors depending on the needs and requirements of that industry. Our product range includes :
Automobile Industry :-
Automobile turned components.
Petroleum Industry :-
Couplings for Oil Rigs.
Aerospace Industry :-
Precision Components on Turning centers and Vertical machining centers.
Machine Building
- On regular basis our machine columns and bases are fabricated and machined for our clients.
Electrical & Power Industry
- Big stator fabrication and machining, wind mill generators.
Other Industries :-
Hydraulic pneumatic and instrumentation fittings, flanges, coupling and valve components on turning and vertical machining centers.
Our Mission
Delivering best quality products at competitive prices is our mission. In case, you have any queries please be free to contact us. We assure you the best products and services on your fittings requirement.